Pantsuits used to only be worn to work, but those days are over. This classic cut is perfect for brunch or a night out on the town. Rashmika Mandanna, Pooja Hegde, Keerthy Suresh, and other South divas like them know the power of a pantsuit and have been making strong statements in them. This jacket and pants outfit is a bomb, and it will be the biggest fashion trend of 2022.
As we list the best celebrity pantsuit looks of 2022 and the ones we liked best, you can learn how to make a strong visual statement with bright colors like red, orange, green, etc.
Tamannaah Bhatia
Tamannaah Bhatia's orange pantsuit
Fashion has been dominated by shapes with a lot of volumes. Tamannaah Bhatia also stood out in an orange, baggy pantsuit from Aak: Ch. The stacks of bracelets worn over the sleeves at the wrists were my favorite part of this beautiful outfit. She looked great from head to toe.
Suresh Keerthy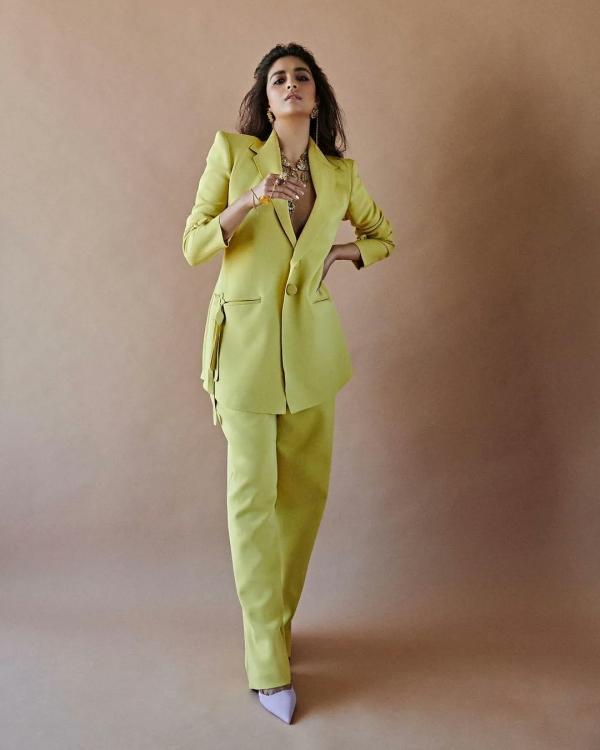 Green pantsuit on Keerthy Suresh
Keerthy Suresh tries out a lot of different looks. Again this year, she went outside of her comfort zone and gave us some daring looks. One of the best outfits she wore was a green pantsuit with a Maharani necklace. The Mahanati actress wore a Maharani necklace and left half of her hair loose to go with her sharp outfit, which included an oversized blazer with a deep V-neck. She finished by putting on eyeliner, a lot of blush, bronzer, and neutral lip color.
Pooja Hegde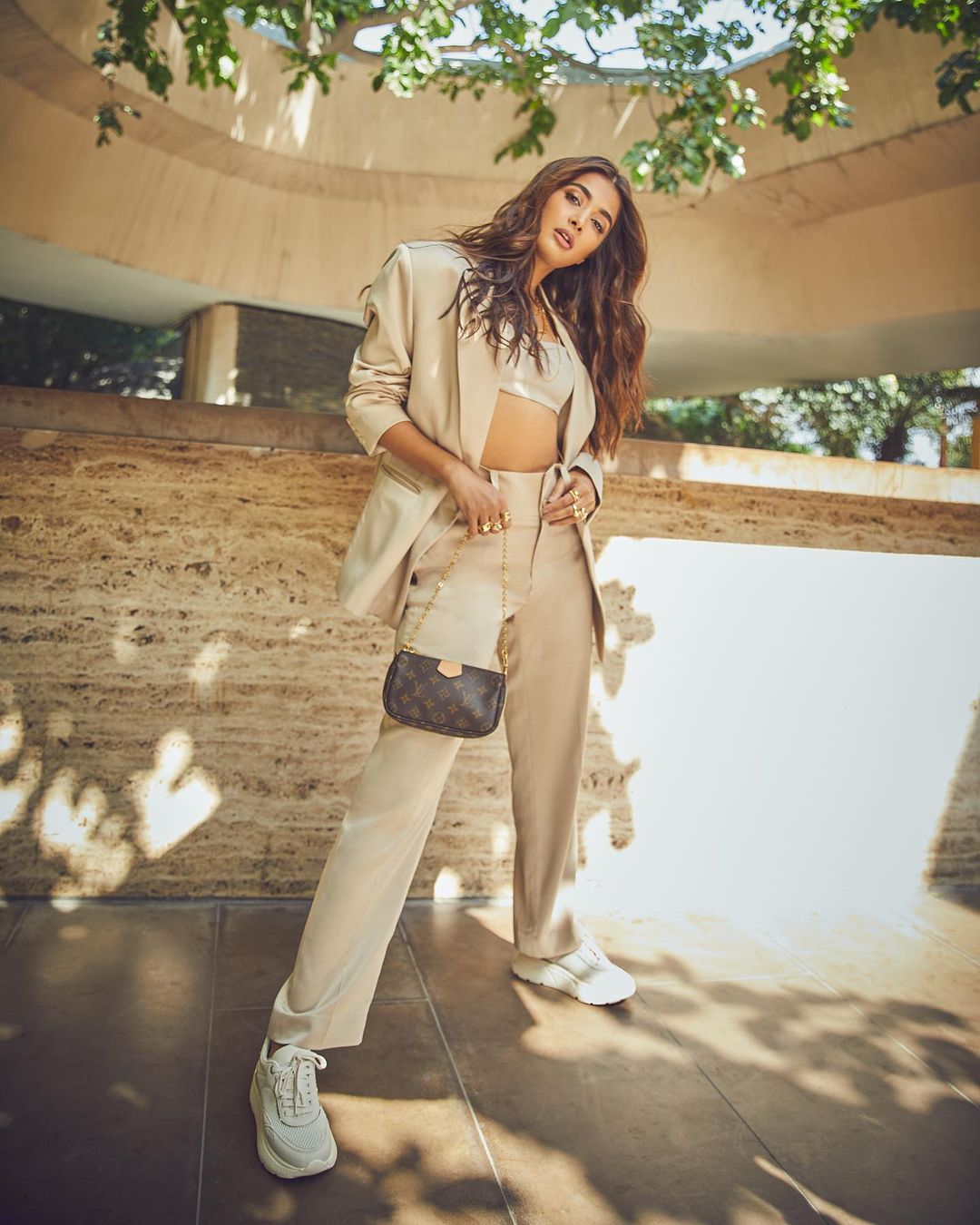 Pooja Hegde's beige pantsuit look with casual sneakers
Brunch is a great time to wear Pooja Hegde's beige pantsuit with casual sneakers. Here, Pooja wore a white cami top with a blazer and pants that were both too big for her. Her look was finished off with beachy waves, light make-up, and a Louis Vuitton bag. My favorite look on the list is this one.
Rakul Preet Singh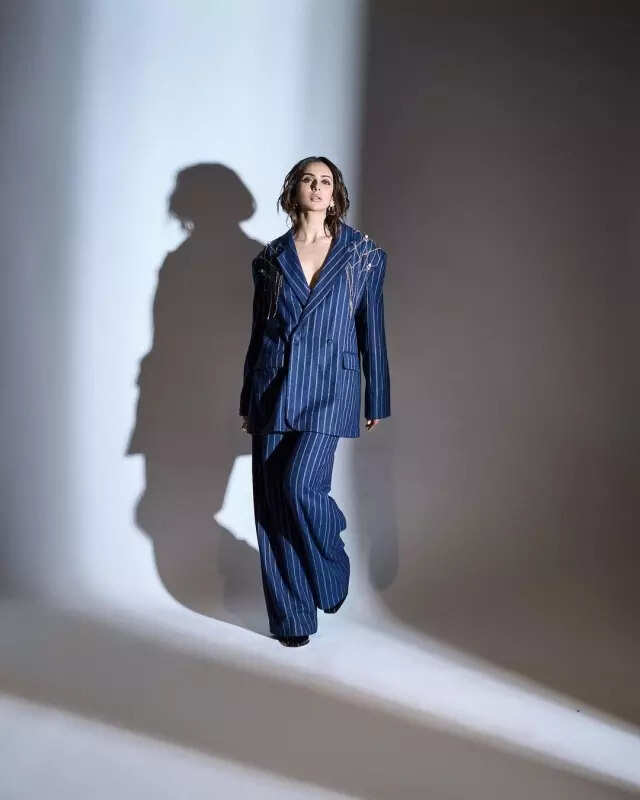 Rakul Preet Singh in a pantsuit
This year, Rakul wore pantsuits better than anyone else. She changed her look by adding slouchy shoulders and loose pants to make it look like she was wearing too much. not everyone's taste, but she did a good job with it.